Shea Presents: CINEMASTORM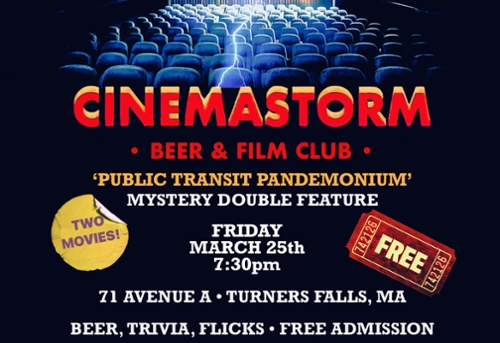 Friday, March 25, 2022, 7:30 pm until 10:30 pm
Beer. Trivia. Flicks. Free Admission!
CINEMASTORM RETURNS. JOIN THE SHEA BEER AND FILM CLUB.
MARCH CINEMASTORM: PUBLIC TRANSIT PANDEMONIUM
There will be beer. There will be trivia. There will be snacks. WHAT MORE DO YOU WANT?!
Posted to: Upcoming Events at the Shea.