Mystery Train Records Presents: Mystra OOze Fest 2022!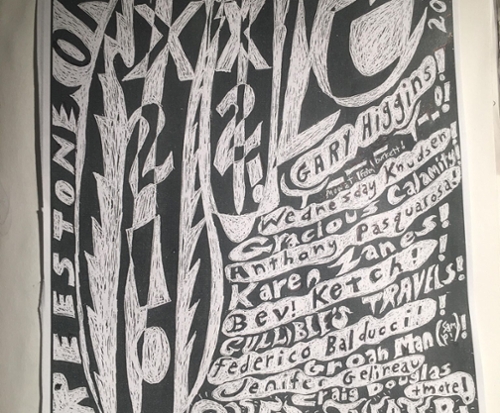 Friday, July 22, 2022, 6:00 pm until 10:00 pm
A local showcase for unusual and DIY music. Admission is sliding scale $10-20
We are pleased to announce that the MYSTRA FREESTONE OR OOZE FESTIVAL returns this year (for it's sixth year!) on July 22nd. This time at the amazing Shea Theater in Turners Falls! The OOZE fest is a showcase for unusual and DIY music including acoustic and electric, solo, and rock bands- Dinosaur Jr even played one year!
This year is similar to other years, but a real stage and full PA will be used. These festivals are all one of a kind/unique experiences. Expect your mind to be blown and to leave a changed person!
8:30 Gary Higgins!
8:00 Gracious Calamity!
7:30 Wednesday Knudsen!
7:00 Karen Zanes!
6:30 Anthony Pasquarosa!
6:00- T--- t--o(Foam/Burkett/Mowatt)
Posted to: Upcoming Events at the Shea.