Shea Presents: Upstate w/s/g Mamma's Marmalade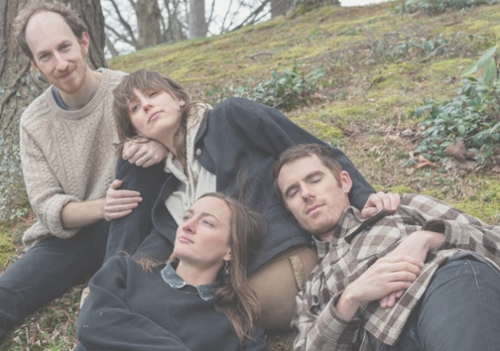 Friday, November 18, 2022, 8:00 pm until 10:00 pm
TICKETS: $20 in advance/ $27 at the door. Doors at 7:00/ Show at 8:00
The Shea Presents:
Upstate
WHEN: Friday, November 18th 2022 at 8pm
WHERE: Shea Theater Arts Center, 71 Avenue A, Turners Falls, MA
TICKETS: $20 in advance/ $27 at the door
The Shea Theater is pleased to present Upstate from Hudson Valley, NY on Friday, November 18th.
Accessibility Notice: Our theater and first-floor gender-neutral restroom are wheelchair accessible. There will be alcohol on-site for this event.
ABOUT UPSTATE
Upstate is a band guided by clear ambitions: to write honest songs, play rich music, and "leave it all" on the stage and in the studio. Mary, Harry, Melanie, and Dylan draw on varied influences, traditions, and experiences. The result is art that's both fresh and firmly rooted in what's come before. The band weaves traces of Americana, Jazz, Gospel, and R&B with their eyes towards music that tells the truth above all.Throughout the past decade, Upstate has honed their sound and stagecraft and shared stages with many of their major influences, including The Wood Brothers and Lake Street Dive. They've built a reputation for eclectic instrumentation, musicianship, and powerfully dense vocal harmony. But what's been most consistent is the band's tendency to scratch an itch, pulling crowds from raucous anthems, to quiet intensity, and back again in a single set. Upstate's performances, regardless of the setting, take listeners on a textured musical journey. The band spent 2019 touring in support of their acclaimed sophomore record 'Healing,' and spent 2020 writing, reflecting, and regrouping. The band spent 2021 recording an album and growing a human. In 2022, they're prepared to deliver on what they're known for and then some.
ABOUT MAMMA'S MARMALADE
Mamma's Marmalade started in a UMass dorm room when Sexton (fiddle) and Mitch Bordage (mandolin) bonded over bluegrass. In 2016, the pair were participating at an open mic when a tall young man named Sean Davis asked to join them on stage for a tune. Davis's tenacious flatpicking caught their attention immediately. "The guitar is an incredibly integral part of any band, but within bluegrass, a guitarist has to fill so many roles," says Sexton. "They have to be rhythmic magicians, and sometimes you get lucky with the rare player who can take leads as well." With his expansive understanding of the fretboard, improvisational skill, and exquisite timing, Davis was the full package. "I was in school for mathematics when I met them, but I was miserable with it," says Davis. "I wanted to be a musician, I just didn't know it completely. They helped me recognize my true calling and I quickly adopted the mindset that I had to do music full-time." He joined later that year and the band released their debut album Goodbye, Black Velvet, the following summer. In 2019 the band released their sophomore LP Rockabee Fields. "You can really hear the ways we were stretching and exploring on those first two records," says Sexton. "We gigged so much in those days, learning the life of a touring band as we went along."
That time on the road paid big dividends. "We've spent years honing our improv skills, our instrumental tone, our ability to harmonize, our rhythm, and our energy to create a compelling live show," says Davis. Regardless of their relative virtuosity at the beginning of their adventure, today Mamma's Marmalade is composed of a group of artists that know how to work together as one.
TICKETS
All ages
$20 adv/$27 day of show
#gettotheshea
Posted to: Upcoming Events at the Shea (updated 2022-11-01 14:21:49).