Shea Presents: CINEMASTORM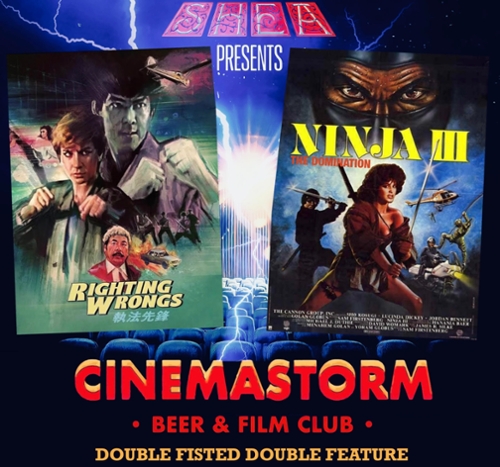 Saturday, November 19, 2022, 7:30 pm until 10:30 pm
Beer. Trivia. Flicks. Free Admission!
Cinemastorm RETURNS with another free monthly double feature.
There will be flicks. There wil be trivia. It's FREE. WHAT MORE DO YOU WANT?!
This month's theme: DOUBLE FISTED DOUBLE FEATURE
Posted to: Upcoming Events at the Shea on 2022-11-12 17:43:34 (updated 2022-11-12 17:47:27).