Shea Presents: MUD SEASON!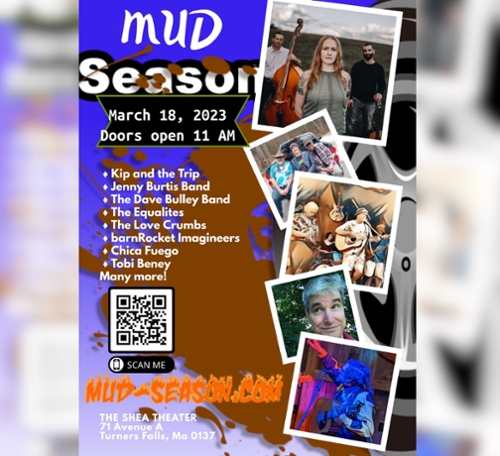 Saturday, March 18, 11:00 am until 9:00 pm
A one day music festival! Fun for the whole family!
A one-day music festival right when you need it most, featuring, The Love Crumbs, The Dave Bulley Band, the barnRocket Imagineers, play John Lennon's "Imagine" in its entirety, The Jenny Burtis band, a children's hour featuring the Hampshire County Fiddlers: The valley's afterschool fiddle group for kids ages 8-14 playing tunes from America, Ireland, Scotland, Quebec and beyond, two stages, and much much more!
Children free!
Posted to: Upcoming Events at the Shea on 2023-01-07 03:34:45 (updated 2023-01-07 03:36:06).