Signature Sounds Presents: Jeffrey Foucault w/Laurie Sargent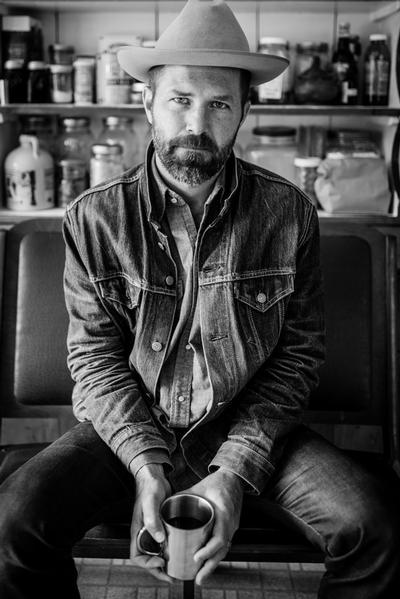 Saturday, October 6, 2018, 6:30 pm
Doors open at 6:30pm/ Music at 7:00. Tickets are $20.00 Adv/ $25.00 Door and are available online or by calling the Signature Sounds Box Office at (413) 341-3317.
"Contemporary and timeless."
– The New York Times

"As a performer, Jeffrey Foucault has that enviable mix of great, unexpected songs and a warm and rugged stage presence that makes you feel alive and in awe all at once…'Salt as Wolves' [is] his most satisfying record to date…it's the record of a craftsman at the height of his powers." – No Depression
"Pure songwriter… his songs are simple and powerful." – NPR

I first saw Foucault play in a little Missoula theatre years ago, when many of us who grew up spinning our elders' albums—Townes and Dylan, John Prine and Greg Brown—wandered around dolorously wondering when the next real songwriter would come along. Stetson sweaty, that little vagabond spark in his eye, he spun out a long Beam-fueled set and when it was over I walked out into the warm rain and thought, Damn. So that's where he's been. Since then Foucault has given American poetry some of its most vital lines and his musical searchings have become touchstones of density and durability. On this new record—his most poignant, honest, even scathing—his cry is a belt of pure blue Wisconsin lake ice with a back of December sunlight angling through bare limbed birches. Not so much penned as lived, these songs—about a show played perfectly to an empty bar, the real ones who die with nothing half the time— offer listeners that rare artistic combination of a voice and a world. And while there's nothing not lonely about these songs, you can't hear them and feel remotely alone. Here is our hurricane lamp, the heart whose flame won't go out, whatever the wind. Hold it close.
Posted to: Upcoming Events at the Shea.