Jaunty Monte Arty Party!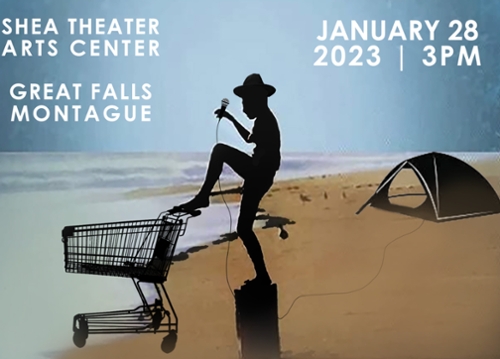 Saturday, January 28, 3:00 pm until 5:00 pm
Join us at the Shea to celebrate recently retired and newly hired DJ Emeritus Monte Belmonte!! Drinks, Chats, and Good Times!
Jaunty Monte Arty Party
Come and celebrate freshly minted DJ Emeritus Monte Belmonte as he hangs up his mic (for about a second) and learns to sleep until sunrise! There will be tunes, beer, wine, snacks, and a few special guests. Let's all bring in 2023 celebrating this spectacular snarky splendiferous generous Valley Hero at one of his favorite places, the Shea Theater Arts Center.
Party is from 3-5!
Come say hi to your favorite retired yet still busy DJ before he goes into virtual emcee mode for the Shea for the third annual Get Down with your Hometown at 6:00 that evening! You can party with us in person and get home to your comfy couch by sunset and watch Monte in virtual action as we bring you a FREE Festival of live music including the Indigo Girls, Rachael Price, Martin Sexton, Suitcase Junket, and more!
Isn't Monte the best?!
A suggested sliding scale donation of $10-20 supports the arts at the Shea on Avenue A.
Posted to: Upcoming Events at the Shea on 2023-01-08 11:55:20 (updated 2023-01-20 01:06:05).