Patch Productions Presents: Drag Hamlet!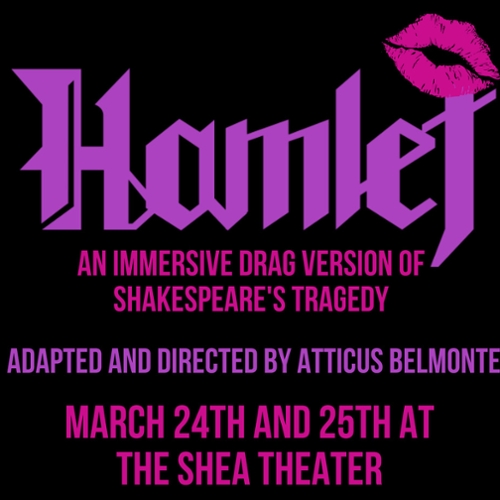 Friday, March 24, 7:00 pm until 8:30 pm
A local youth theater troupe based in the Patch neighborhood of Turner's Falls reimagines Hamlet. This immersive storytelling will feature singing, dancing, and lip sync performances. Masks recommended.
A cast of 8 young people perform an immersive reinvention of Shakespeare's tragedy set in a drag club. In addition to Shakespeare's text, this play includes a collage of material including Emily Brontë's Wuthering Heights, Tom Stoppard's Rosencrantz and Guildenstern are Dead and the poetry of Sylvia Plath, and is complete with singing, dancing and lip syncing performances of the music of Kate Bush, Fiona Apple, Regina Spektor and more. Adapted and directed by Atticus Belmonte.
Masks Recommended. The Audience will be asked to walk up and down stairs and traverse dimly lit spaces. Some flashing lighting effects in use.
Posted to: Upcoming Events at the Shea on 2023-02-16 11:15:25 (updated 2023-03-23 21:43:24).