Welcome Yule Presents: A Midwinter Celebration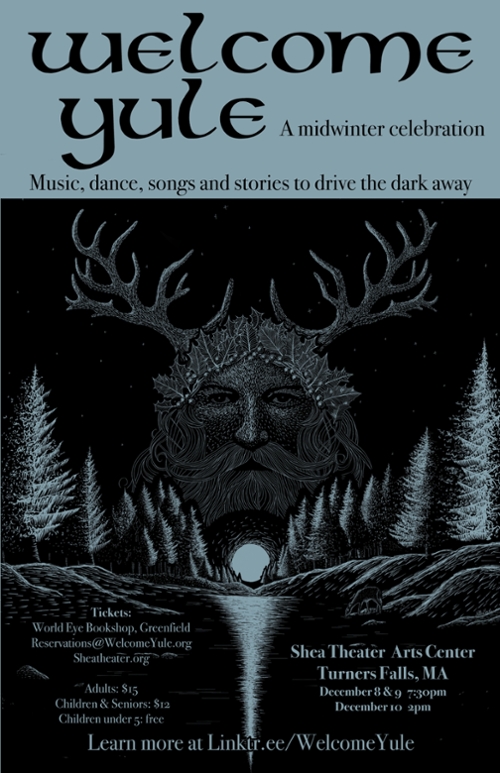 Sunday, December 10, 2:00 pm until 4:30 pm
Tickets available online, in person at World Eye Bookshop in Greenfield, and at the door, or by emailing reservations@welcomeyule.org
Welcome Yule returns to the Shea Theater Arts Center in Turners Falls, MA on December 8, 9 and 10. When we move into the dark time of the year, we keep our spirits alive through community, connection, and tradition. This year in Welcome Yule, we are focusing on that recurring cycle of dark and light, Sun and Moon, life, death, and rebirth as the wheel of the year marks its repeated turning. Our village is drawing together in this dark time, maintaining itself and its sense of community through song, dance, story-telling and a mummer's play. Join us in singing; touch the Yule Log for good luck; feel a chill with the eerie Abbots Bromley Horn Dance, and join us in laughing away the dark!
Ticket prices are $15 for adults aged 18-64. Tickets for children ages 5-17 and adults 65 and older are $12. Children under 5 are free!
Posted to: Upcoming Events at the Shea (updated 2023-12-06 15:17:25).