Eggtooth Productions Presents: A Drag for the Holidays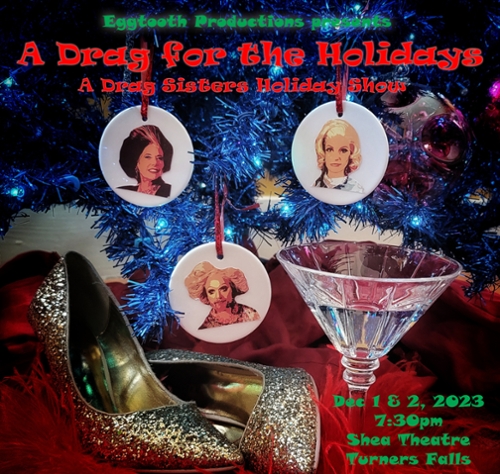 Saturday, December 2, 7:30 pm until 9:00 pm
Back by somewhat of a demand! Join the Drag Family on another holiday adventure. Somewhat of a family show, including some profanity and some innuendo. Cheers!
What happens when Mr Drag comes back to visit his sisters for the holiday season only to find out that their whole world has been turned upside down into a strange and bizarre alternate reality? Only a slew of song and dance will help him make sense of it all….and of course a few to several martinis. Join us for this ridiculously fun Holiday Show filled with music, cocktails, confusion and of course cheers! A Drag for the Holidays will lift your spirits with the characters you've come to love and the Shea's new bar options promise to lift the rest of you!
Posted to: Upcoming Events at the Shea (updated 2023-11-29 09:42:54).