Sierra Leone's Refugee All Stars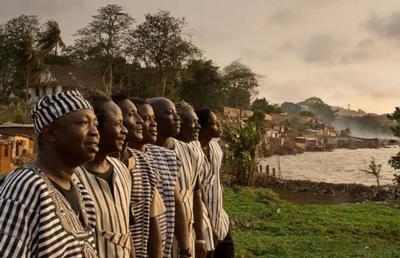 Saturday, June 25, 2016, 7:30 pm
Tickets: $20 general admission. Available at the door from 7 pm. Please note that door sales are cash or check only.
From their humble beginnings in west Africa's refugee camps to prestigious stages across the world, Sierra Leone's Refugee All Stars are returning to Turners Falls for an uplifting evening of joyful music and dancing at the Shea. This time, they are headlining a benefit concert to support the "Light Up the Shea" campaign while also honoring World Refugee Day. Kabisco Kaba and Wofa, the PVPA West African Drum and Dance Company, open the show.
Posted to: Upcoming Events at the Shea.