Lisa Leizman Dance Company: 25 More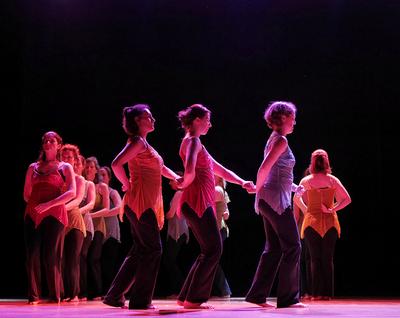 Saturday, November 19, 2016, 7:30 pm until 9:30 pm
Tickets: $15 adults, $7 children under 10. Door sales only (cash or check). Box office opens at 6:30 pm. Ticket price includes post-show dinner buffet!
As their 25th anniversary year draws to a close, the Lisa Leizman Dance Company looks forward to more: more choreography, a wide variety of wonderful music, lots and lots of lavish costumes and plenty of artistic adventures as a company-in-residence at the Northampton Center for the Arts. The dance company returns to the historic Shea Theater for a special evening that includes: Spiegel im Spiegel, commissioned by the Iraqi Children's Art Exchange, the secret that bamboo guards with music by company composer-in-residence Andrea Kwapien and New Hampshire with dancers singing their own music. And, following their decades-long tradition, the company invites the audience to linger after the concert for a festive dinner reception!
Posted to: Upcoming Events at the Shea.