Shea Presents: Daniel Hales Virtual Album Release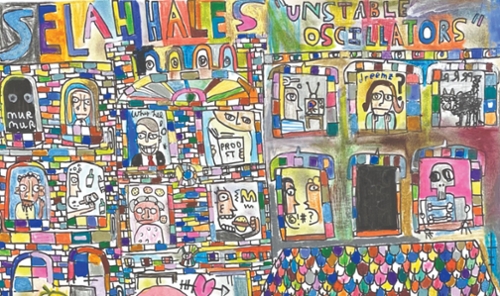 Friday, May 7, 7:30 pm until 8:30 pm
Available through 5/7. Click the BUY TICKET link to view!
Shea Presents: A Virtual Album Release With Daniel Hales
Available through May 7! 7:30 pm: Daniel Hales - Unstable Oscillators Album Release / 12th Anniversary of Frost Heaves. Livestreamed from The Shea Theater. Tickets: available on a sliding scale from $1 to you name it, with 40% of sales directly benefitting The Shea Theater Arts Center.

Watch the livestreamed premiere of a set celebrating the release of Unstable Oscillators: an album compiling the first 3 Eps of Daniel's pandemic solo project, Selah haleS. It's also the 12th anniversary of Frost Heaves by The Frost Heaves and Hales (released on April 10, 2009 https://dhatfh.bandcamp.com/album/frost-heaves), which Daniel will celebrate by playing several tracks from his band's debut album. And of course he'll also play a few songs from Contrariwise: Songs from Lewis Carroll's Alice's Adventures In Wonderland & Through the Looking-Glass, which was released with a live show at The Shea in 2013. The livestream will be filmed partly in The Shea Theater Arts Center (solo acoustic), partly in Daniel's home (electric with looped bass & percussion). Support eclectic local music and The Shea by tuning in to this multimedia spectacle of live music, psychedelic projections, and theatrical segues.
Video for "So Hard" by Selah haleS: https://youtu.be/GF-xxO5JBWE
Posted to: Events at the Shea